the best seller glass candle jar with wood lid
Views: 0 Author: Site Editor Publish Time: 2023-10-09 Origin: Site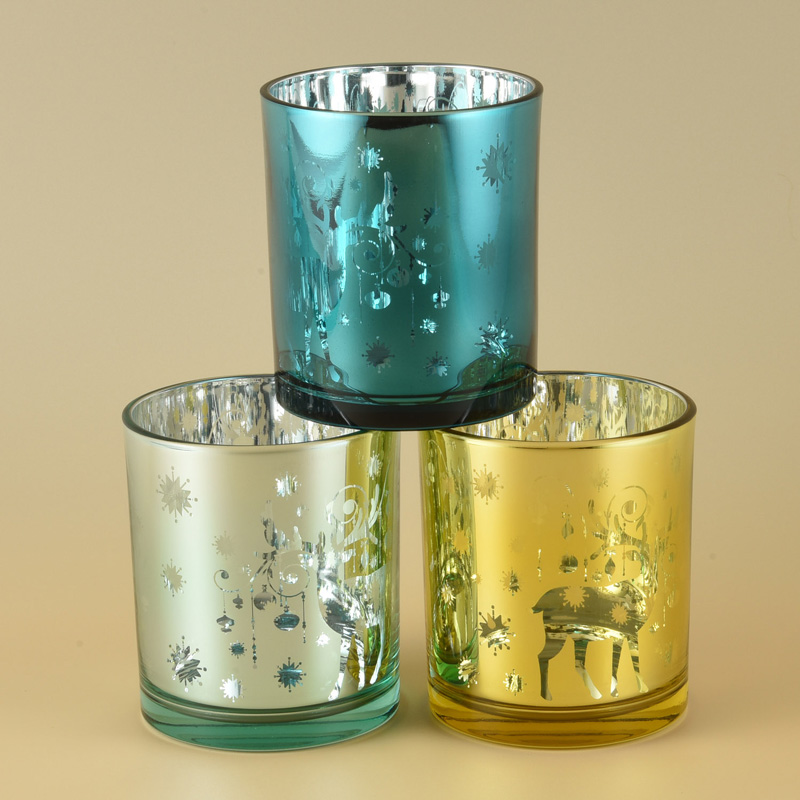 As a professional glass jar manufacturer since 1985, we supply all kinds of glass containers and jars for glass candle jar, glass candle holder purpose. According to 2023 sales data, we got the best seller of glass candle jar:
Which is electroplating glass candle jar with inside and outside laser engraving of Christmas patterns, designed to add a touch of elegance and ambiance to any space. This customizable glass jar is the perfect canvas for your creative vision, as it can be painted in any color of your choice, allowing you to match it with your decor or create a unique statement piece.
With the engraving logo and label directly onto the glass jar, this jar becomes an excellent branding tool for businesses or a thoughtful gift for special occasions. Showcase your company's logo to elevate your brand presence, or add a personalized label to create memorable keepsakes for weddings, birthdays, or other events.
The glass jar candle holder is available in various sizes, allowing you to choose the perfect dimensions for your desired candle display. Whether you prefer a small, intimate setting or a larger centerpiece, this versatile jar can accommodate your needs.